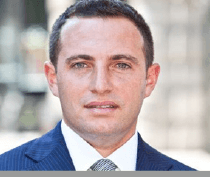 Adam Heller is responsible for property management and property operations of the RAS portfolio of rental properties, and leads the firm's investor relations efforts. Adam is also jointly responsible for targeting new acquisitions, dispositions, and overall asset management activities.
Adam draws on his experience from serving as the President & CEO of The Heller Organization, a New York based residential and commercial brokerage and investment company founded in 1997. The Heller Organization currently oversees leasing and management assistance for twenty residential projects comprising nearly 2,500 high-end rental and condominium units. Additionally, the firm is currently working on several new development projects throughout Manhattan, Brooklyn and Queens, where it is actively involved in the pre-development, marketing, sales, leasing and management of these properties.
Prior to founding The Heller Organization, Adam was an associate with Newmark Knight Frank where he was involved with various aspects of commercial real estate brokerage. He currently serves as a member of the Real Estate Board of New York. Adam holds a master's degree from Columbia University's Real Estate Development Program and an undergraduate degree in Information Technology from Syracuse University.
Adam has been actively involved in the leasing and management of the following multifamily properties:
Garden District

Simpsonville, South Carolina (223 Units)

Otarre Pointe

Cayce, South Carolina (299 Units)

The Moderne At Provience

Huntsville, AL (300 Units)

Gran Bay Apartment Homes

Jacksonville, FL (308 Units)

Millennium Apartments

Gainesville, FL (243 Units)

The Lofts at Wildlight

Jacksonville, FL (279 Units)

Oasis At Riverlights

Wilmington, NC (250 Units)

The Roberts Apartments

Ft Myers, FL (324 Units)

Oasis at Heritage

Wilson, NC (240 Units)

Beaumont Oaks at Porters Neck Townhomes

Wilmington, NC (34 Units)